10 kinky ways to spark up your bedroom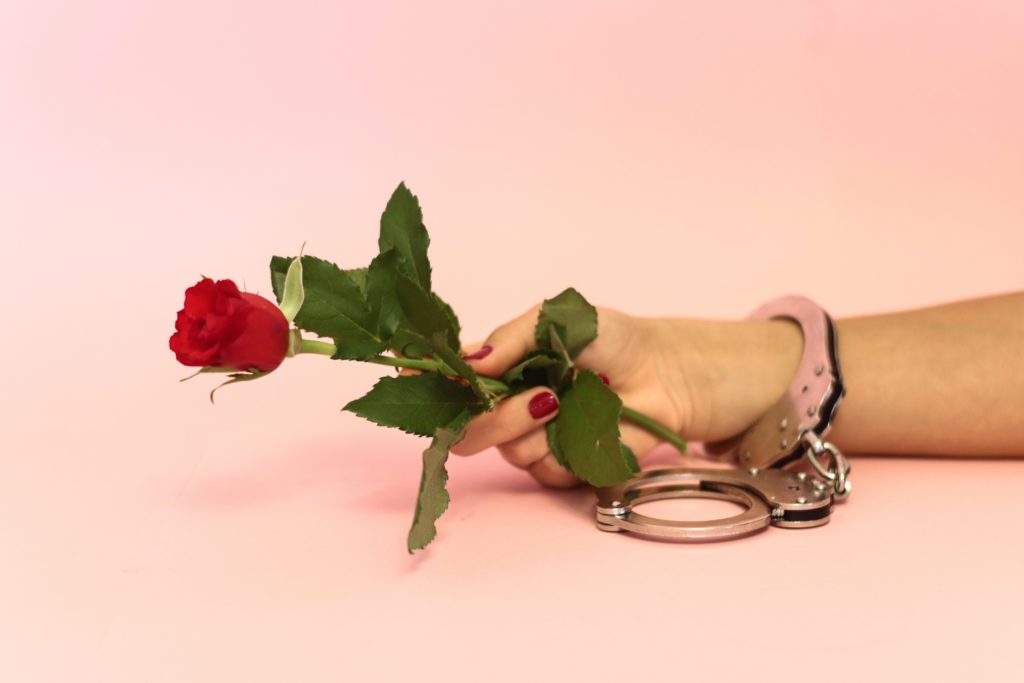 Being married and having sex with the same partner is often portrayed as boring sex, but sex never meant to be boring. There are tons of kinky ways to change it up without leaving your comfort zone or cheating on your partner.
Every one of us has a little kink inside, and we like switching up positions or finding new and creative places. Open up to self-discovery and new experiences and buy some blindfolds and handcuffs, for example. The list – just as our fantasy – is endless. Experiment all the exciting ways together depending on your frame of mind.
Role-play. Pick a sexy song, dress in some lacy lingerie, then sway your hips and give a naughty lap dance. Your partner can act as a strip club customer and put some notes in your panties. The role-playing situation is more fun than you can imagine. Get into a character and act out your most secret sexual fantasies, it will bring out new pieces of you. Be a sexy secretary and wear glasses, ponytail, glossy stockings, leather pencil skirt and high heels while you dictate a letter. Act out specific or general medical fantasies, you can be a doctor or a nurse, and your partner is the patient, who need an examination using medical devices. Act like strangers, go to the same bar separately, flirt a little bit with each other just like on your first date. This play will help you to remember what drew you to each other in the beginning.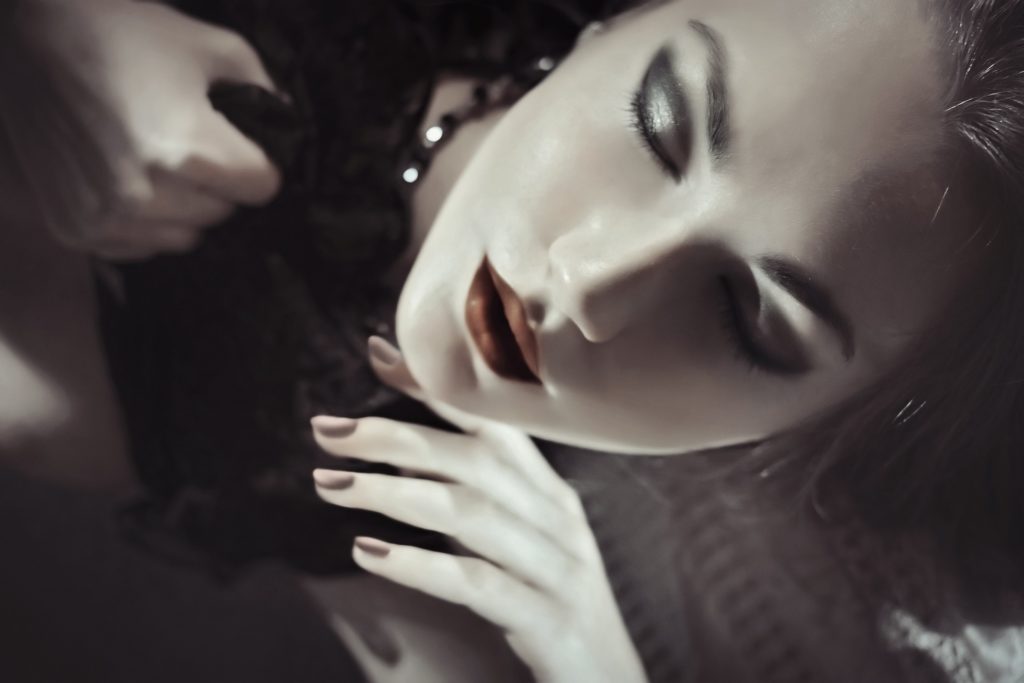 Ropes. A partner can be physically restrained in a variety of ways, including the use of a rope. Shibari (in Japanese, it means "to tie") describes an ancient Japanese artistic form of rope bondage when the ropes and their harsh texture create contrast with the smooth skin. Practising this erotic bondage can be fun, and there are tutorial videos on Youtube and other sites. Start with something easy and light like a basic chest harness or tied up hands. Jute rope or hemp rope is the best and make sure you have medical grade scissors for emergency cases for quick release. Follow the basic rule and never let someone tie you up if you don't trust the person!
Spanking. As one of the fetishist customers told me: "I wouldn't let you dominate me if you have anger towards men. Dominating should come from pleasure, not from anger." Spanking is a pain in pleasure for kinky masochists, who get aroused by beatings, bondage and humiliation. Do a bit of playful spanking to find out if you or your partner want to go further. While this can be fun, be careful, it also can cause a slightly bruised bum.
Costumes. Role-playing can involve costumes, it's the grown-up version of playing dress-up, and erotic play and orgasms are involved. Ask your partner to wear a particular outfit or gloves on the hands for sexual stimulation. Uniform fetishism is also very common and has been associated with a variety of different dresses, including schoolgirl and cheerleader uniforms, French maid uniforms, and uniforms related to police or military organisations.
Leather. Mainly black leather has become almost inseparably associated with sex; leather pants, corsets, boots, masks, gloves are required in some BDSM parties. Some people get aroused just because they're wearing it while others enjoy the touch of the material. Leather is not alone though, rubber, latex, fur and silk are also highly popular among fetishists.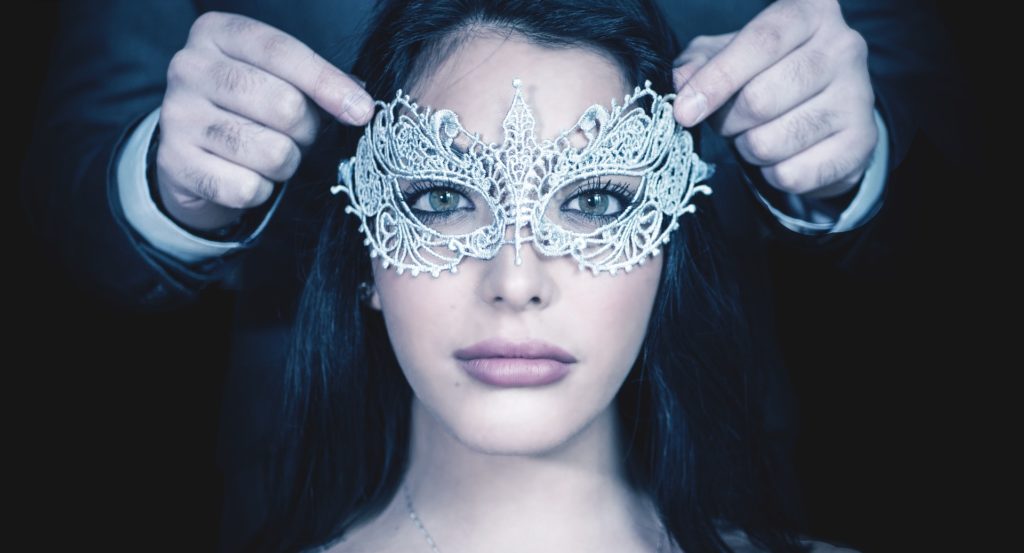 Blindfold. A blackout mask is not only for sleep. A blindfold is a cheap tool you can use to experiment sex on the next level. You can use scarves, but sometimes they slip off too quickly. A blindfold provides sensory deprivation, and this means when we don't see, we are more sensitive to our partner's touch, smell, taste, and sound. Being blindfolded build arousal and sexual excitement because you don't know what next step is. Your partner can touch your body with different textures like ice cubes, feathers, warm lube, or feed you with different kinds of food. Then don't forget to swap place for a more intense experience!
Handcuffs. Do you have a fantasy about leather wrist and ankle cuffs, all with chains and snap hooks? Handcuffs are an excellent and easy way to start out. There are so many different types of handcuffs. Try to avoid those cheap metal cuffs because they can be a little painful and can cut the wrists up so badly. You don't want your partner to walk away with bruised wrists, right?
Dirty talk. When someone says "Talk dirty to me…" we are often blocked. What should I say? What if I go too far? And if I sound stupid? Easy to start with talking about what turns you on: the tastes and smells and how much you enjoy the sounds your partner makes during sex. Don't use too much profanity and swear words, it can be a turn-off for your partner. Some people like the dirty talk filled with swear words, others dislike it. Your partner's response can encourage you to express your dirty thoughts. You'll feel much safer and comfortable to know what you can say out loud. If you're too shy, naughty texts are the perfect way to create tension and allow you to play along without shame.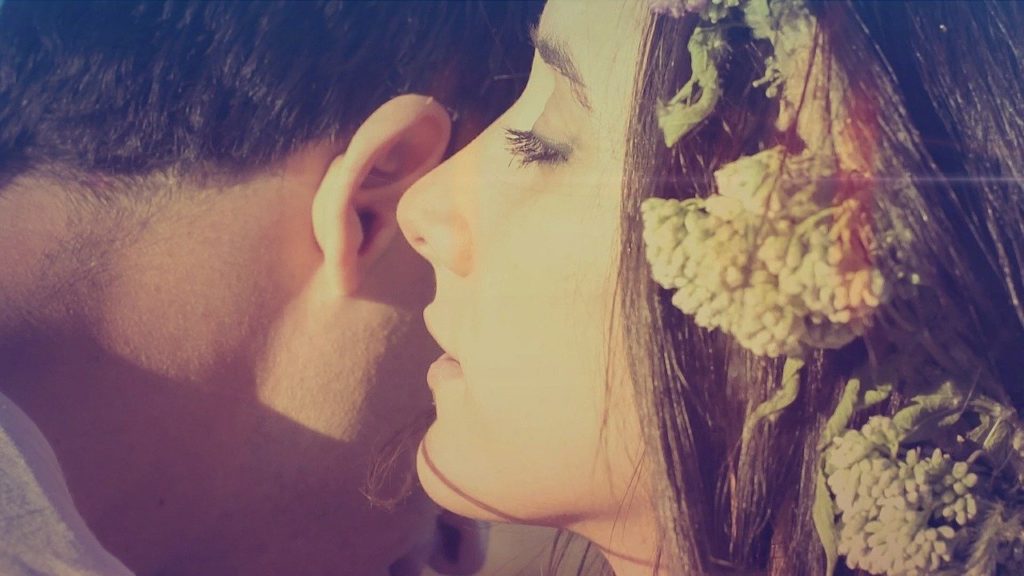 Toys. Buying sex toys can be a strange yet kinky experience. Being at the sex toy shop and selecting between cock rings, clitoris or G-spot stimulators, butt plugs, sex ramps or sex swings already put you out of your comfort zone. It can be a kinky gift when you travel or physically cannot be around, especially when it comes with a note "I'm staying with you in your fantasy." Just don't forget the lube. There are other types of vibrator that comes with a remote, others can be controlled by an app. It can be inserted into your partner's panties before entering a restaurant or a club. Your little secret is that you keep the remote control and control the power of its vibrations with a devilish smile on your face.
Porn. Men's arousal has more directly visual triggers, but who told you it couldn't turn on a woman? Pick a porn movie you both like and react it together or if you're kinky enough, film yourselves having sex.
There is a chance that your partner may not want to try bondage, and that's totally fine. There are plenty of other ways to explore and be intimate together. If a particular touch or situation is uncomfortable, or hurts, suffering in silence will lead nowhere. In the long run, only brings up more problems and increases resentment. It's okay to say no just as much as okay to say yes for new experiences.
What is your favourite kinky sex? Share with us in a comment!