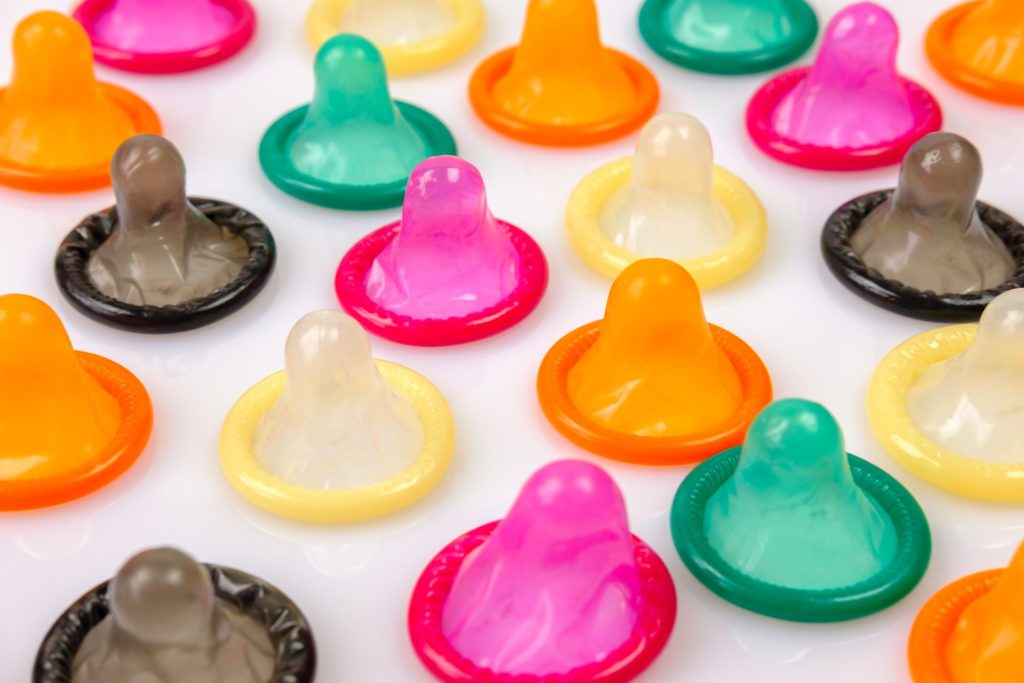 STDs stands for sexually transmitted diseases, also referred to as sexually transmitted infections (STI) or venereal diseases (VD). STDs are infections that are transmitted through sexual activity.
ASHA recognizes each February as National Condom Month. It is the perfect time to talk to those around you about the importance of using condoms to prevent both STDs and unplanned pregnancies. Because only condoms (internal or external) protect you from both. 
STDs can be passed from one person to another during vaginal, anal, and oral sex. Some can also pass from mother to baby during pregnancy. The causes of STDs are bacteria, parasites, yeast, and viruses, but symptoms aren't always obvious. Although condoms are highly effective, no method is foolproof.
What is Chlamydia?
Chlamydia is a common STD caused by bacteria called Chlamydia trachomatis. It's one of the most common sexually transmitted diseases, it can infect both men and women.
Symptoms: In women may include vaginal discharge or burning feeling while urinating. Symptoms in men may include discharge from the penis, burning with urination, pain or swelling of testicles. But most people who have chlamydia don't show any symptoms so they may not realize that they have it, but they can still pass the disease to others.
Cure: It can be easily cured with antibiotic medicine.
What is gonorrhoea?
Gonorrhoea is an STD caused by the bacterium Neisseria gonorrhoeae. The infection is carried in semen, pre-cum, and vaginal fluids. It is most common in young adults.
Symptoms: Gonorrhea does not always cause symptoms. In men, it can cause pain when urinating and discharge from the penis. In women, the early symptoms of gonorrhoea often are mild. Later, it can cause bleeding between periods, pain when urinating, and increased discharge from the vagina.
Cure: Treatment is usually with ceftriaxone by injection and azithromycin by mouth.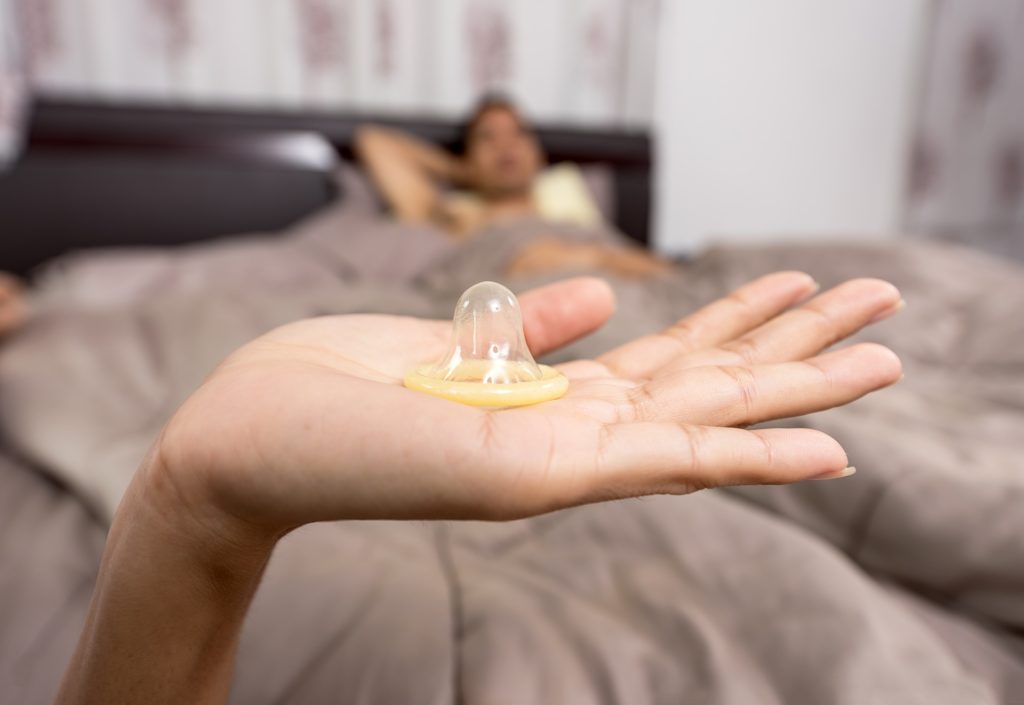 What is syphilis?
Syphilis is a STD caused by the bacterium Treponema pallidum.
Symptoms: Syphilis has been known as "the great imitator" as it may cause symptoms similar to many other diseases. The signs and symptoms have four stages: primary, secondary, latent, and tertiary. The primary stage presents with a single chancre (a firm, painless, non-itchy skin ulceration) and multiple sores. In secondary syphilis, a diffuse rash occurs, which frequently involves the palms of the hands and soles of the feet. There may also be sores in the mouth or vagina. In latent syphilis, which can last for years, there are few or no symptoms. In tertiary syphilis, there are gummas (soft, non-cancerous growths), neurological, or heart symptoms
Cure: Syphilis is easily cured with antibiotic medicine, but it can cause permanent damage if don't get treated.
What are scabies?
Scabies is an itchy skin condition caused by tiny, insect-like parasites. Scabies mites burrow underneath the top layer of the skin and lay eggs. It can be passed through skin-to-skin contact, usually during sex.
Symptoms: Itching and skin irritation.
Cure: It can be cured with medicated creams or pills.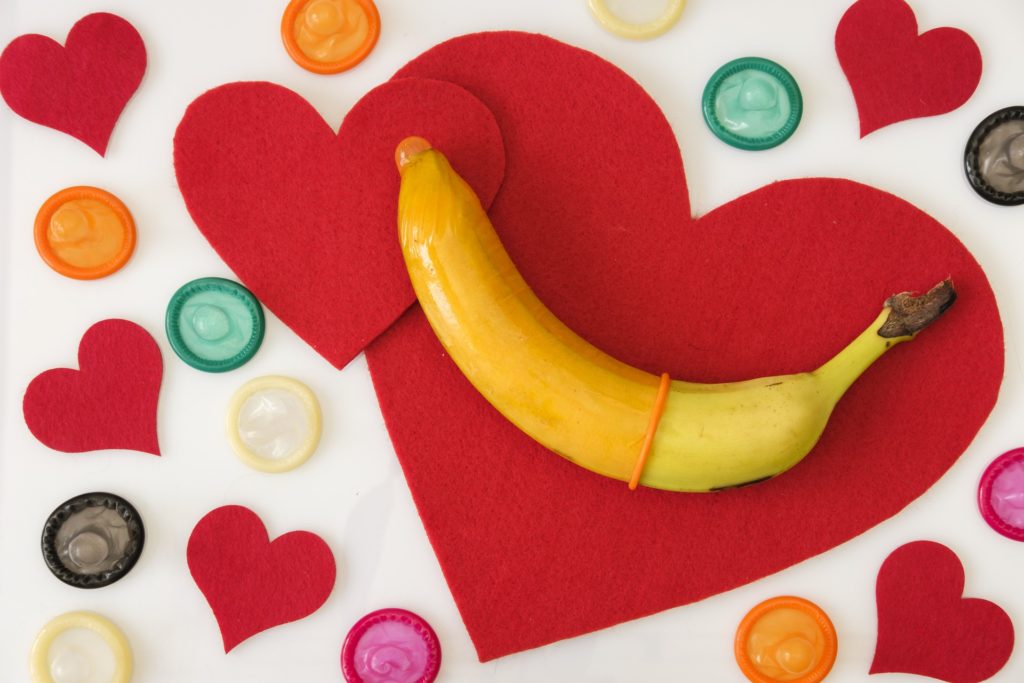 What is HIV and AIDS?
HIV stands for Human Immunodeficiency Virus that causes AIDS. AIDS stands for Acquired Immune Deficiency Syndrome. AIDS is the disease caused by the damage that HIV does to the immune system by destroying the white blood cells that fight infection making it easier to get sick. This puts the person at risk for serious infections and certain cancers.
Symptoms: The first signs of HIV infection may be flu-like symptoms like swollen glands. These may come and go within two to four weeks. Severe symptoms may not appear until months or years later.
Cure: There is no cure, but there are many medicines that fight HIV infection and lower the risk of infecting others. People who get early treatment can live with the disease for a long time.