Munich – What the heck is the prostitute ID?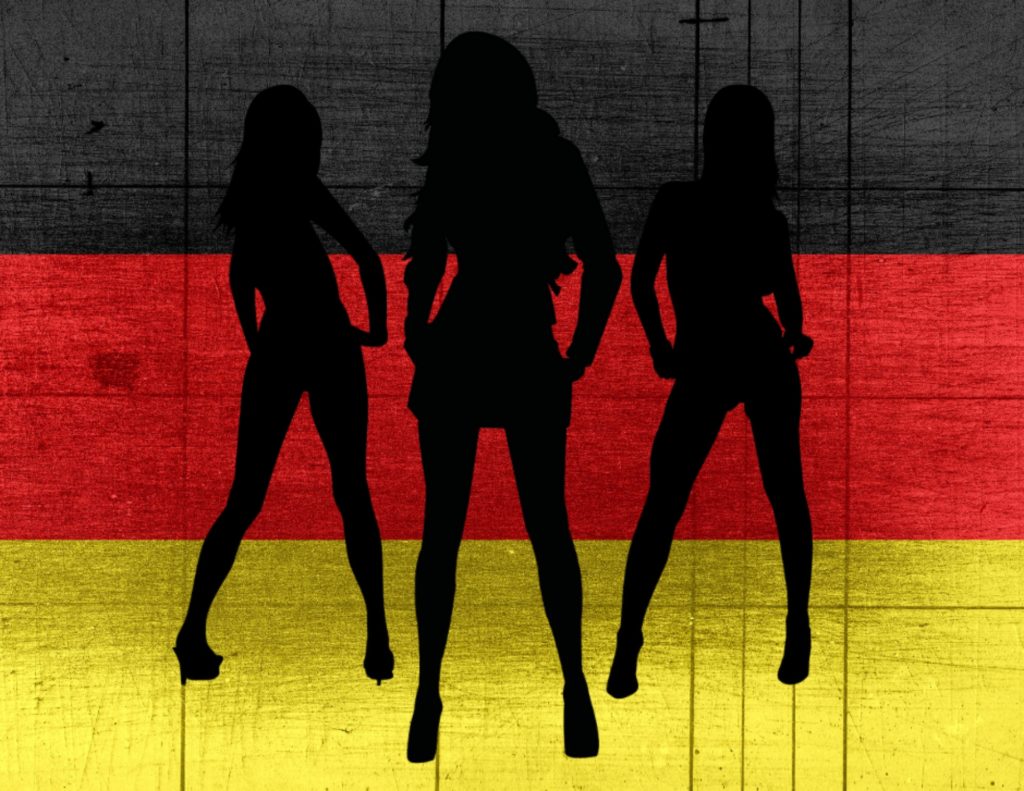 Last year, before all the COVID-19 break out started, I was working in Munich, Germany. Because of many events, exhibitions and congresses, and the well-known "Oktoberfest ", it attracts many tourists every year, and of course, sex workers too. But in this city, you can't work as a dancer without having the so-called prostitute ID or whore passport.
The struggle is real: many dancers refuse to work there because they don't want their name to link to any full-service sex work or be registered as a prostitute. I can share my experience with you. I had a long chat with the girl in the office about the importance of having this card.
Now I'm officially a sex worker as I needed to register under the German Prostitutes Protection Act regulations. The Prostitutes Protection Act (Prostituiertenschutzgesetz) is a German Federal Law that came into force on 1 July 2017. Core elements are the introduction of a permit requirement for all prostitution trades and a registration certificate for sex workers. The law intended to protect sex workers better and fight against crime. As of 1 July 2017, the law requires everyone who wishes to pursue sex work in Germany to register their competent authority activities (§ 3 ProstSchG). Wherever you work – be it on streets, in a club, brothel, or event – you have to be registered.
How does the process work?
You must first obtain health advice in person from the health authorities. The consultation doesn't include a health examination.
You must have this consultation every 12 months. If you are under the age of 21, you must receive consultation in every 6 months.
You will receive a certificate for the consultation.
You must take this certificate and register with the authorities in person. There you will have to submit your ID card or passport, as well as two photographs. Non-EU migrants must also submit a work permit.
The authorities will not your first name and surname, date and place of birth, citizenship, as well as your registered address or correspondence address.
You will receive a registration certificate for this.
You must have the registration certificate and the health consultation certificate with you at work all the time.
What is the difference between a sex worker and full-service sex worker registration?
In Munich, if you want to work legally, you need to get a prostitute ID. To get this, you have to attend a meeting with someone who talks with you about sexual diseases. The guy asked me, and I told him I'm a dancer and came to work in one of the city's club, then he told me I don't need to listen to this health advice, he can just sign the papers, and I'm free to go. But I had time, so I stayed.
This health consultation takes place annually. After completing the prescribed health advice (§10 ProstSchG), I needed to book a second appointment for the registration certificate. I paid €35 for the application and had to take two passport photo with me (there was a photo vending machine in the building). The office girl showed me some organisations that I can call if something happens, informed about Germany's social legislation, counselling services, and the law. The ID is valid for 2 years, and because you have your photo on the ID when police check you, you can identify yourself with this card, you don't need to give them your passport. Also, upon request, the office may issue a supplementary alias attestation, in which a pseudonym replaces the real name to protect the identity of the person. (It costs another €35 though.)
Those who did not register would no longer report violent incidents to the police, as they feared the law would punish them for the illegal practice of prostitution. On the other hand, qualified advice is essential.
Why do dancers need this prostitute ID and need to go through this kind of registration?
The girl in the office told me this law is not against us, sex workers. It is for protecting us. By my experience, sex worker advocacy in Central and Eastern Europe still focus on prostitution and forget about other people working in the adult industry like strippers, porn actresses, erotic models. Sex work usually means full-service and most of their support focus on HIV and STDs. (All I'm saying with that is that such thinks like free condoms will not help me as a sex worker.)
As the girl explained what to do if the boss doesn't want to pay me, I have to deal with an aggressive customer or have any issues with the management, I was sitting in the office and thinking "finally someone does something for me too!" If I'm also a sex worker, if I'm under that umbrella, I want the same rights and protection for the camgirls and dancers and those who not offer full service just as those who do offer it.
The operator of a sex work business has to fulfil the health and safety protection of employed sex workers, ensure the admissibility of their employment, and further information, control and recording obligations. Sex workers could now obtain access to social security. Critics described this law as too liberal, and it made Germany the "brothel of Europe". They also argued that adequate protection for prostitutes is only possible if this work is legalised.
Many dancers are worried about future travels after this registration. Is it visible somewhere when we cross borders?
Many people criticised the obligation to register had created worry about the importance of anonymity for sex workers. It was unclear what happened to the data and who had access to it. The office girl told me, the information is in safe hands and can't get out of the building. They respect our anonymity and only in case of police investigation they will handle out our data for other authorities.
A full-service sex worker can get this card and be registered in whole Germany. I asked her if she thinks other German cities will take this to practice. Her answer was clearly a "yes". She told me that the government aims to extend this to the whole of Germany. Other states are already thinking about taking it into practice in the near future.