How to stay safe on OnlyFans?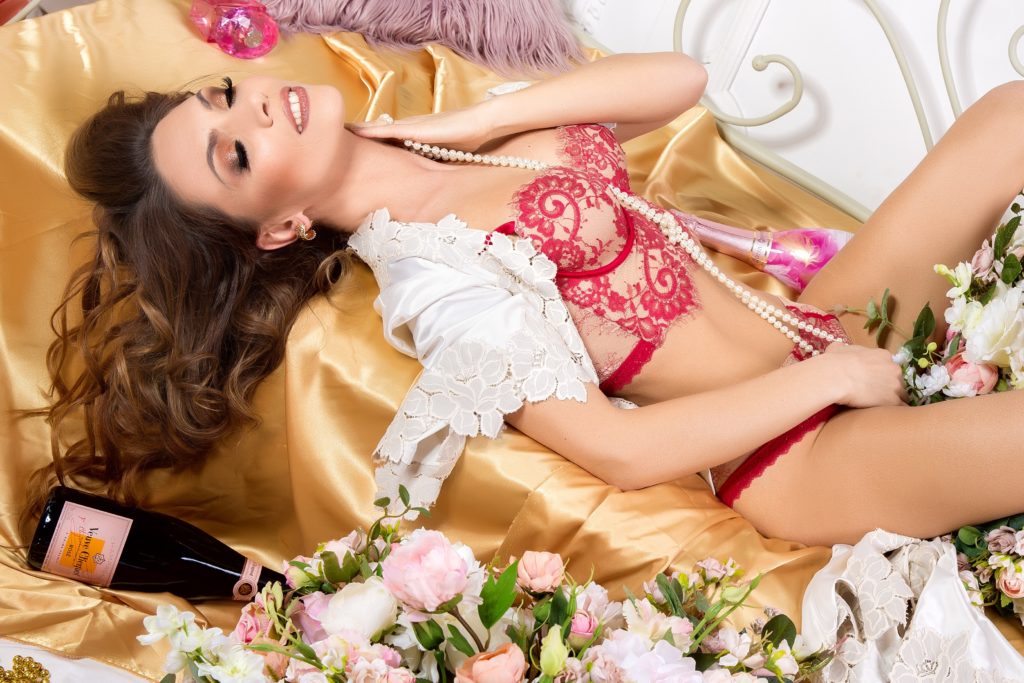 Though online sex work is a relatively safer option, there are dangers in it. Foremost, there is the stigma. Your future employers can use facial recognition software and find your revealing photos on the Internet. You'll also need to advertise on public forums and apps like Twitter, and there's no way to prevent from being seemed. You should mentally prepare yourself to have your content stolen and put on other websites. With anything you are doing online, you are risking your material being posted. People will steal it and make money off it without your consent because that's what the Internet is now. But there are some tricks to stay safe on your OnlyFans.
You're smart to wonder about the safety and security of any content you might post or send. OnlyFans had a leakage earlier when many of OnlyFans performers naked pictures and clips exposed on other websites. All for free. The platform claims that the data leakage was not the result of a hack; more likely individual users were stealing and sharing the site's content.
QueenTesla shared a few safety tips in her ebook.
"There are some people out there that are malicious and will steal girls' content and resell it, or upload it to porn websites and collect the earnings. Some of these people approach you offering to promote you, while others will simply subscribe to your OnlyFans, find a way to save your content and then resell it/share it and never contact you at all (invisible thieves). This is gut-wrenching to think about, but it's important to know it is possible. I've seen this happen to new girls and seasoned/popular girls alike."
Watermark ALL your contents. If they want to steal it, they have to remove your watermark as well as the OnlyFans watermark on every single image. That could possibly be too much work. One more thing, I've heard of models discreetly watermarking their content with the name of the person they sold it to. That way if anything happens, they know exactly who leaked it and legal action can be taken.
Put a disclaimer on your bio that leaked content will be prosecuted. It might scare them.
You can do online sex work without showing your face. In this case also avoid taking any photos with identifying information (birthmarks, tattoos, jewellery, etc). That way, people won't be able to identify you from your photos. I recommend the app MovStash, it allows you to blur your face (or anything) on the picture.
Don't forget to remove EXIF metadata from your pictures and videos before sending them. Almost all new digital cameras use this option storing information on the image such as shutter speed, exposure compensation, ISO number, date and time. Some images may even store GPS information so people can easily see where the image was taken.
Secure any device containing your photos with a password. When possible, use long, random passwords and change them frequently.
Avoid using obvious photo and folder names on your device and do not sync them to the Cloud.
Hide your exclusive photos from your gallery. Make sure that any device that autoplays your photos, do not have access to them. Samsung devices have a secure folder, LG users can use Content Lock, and iOS has a hidden media feature.
Only send photos over trusted connections and not open Wi-Fi networks.
Use an encrypted messaging app like WhatsApp or Telegram to prevent anyone from getting access to your photos/videos besides the intended recipient.
Use a third-party photo-sharing site and send the URL rather than directly sending the selfie. This way, you can delete the uploaded photo when you no longer want someone to have access to it.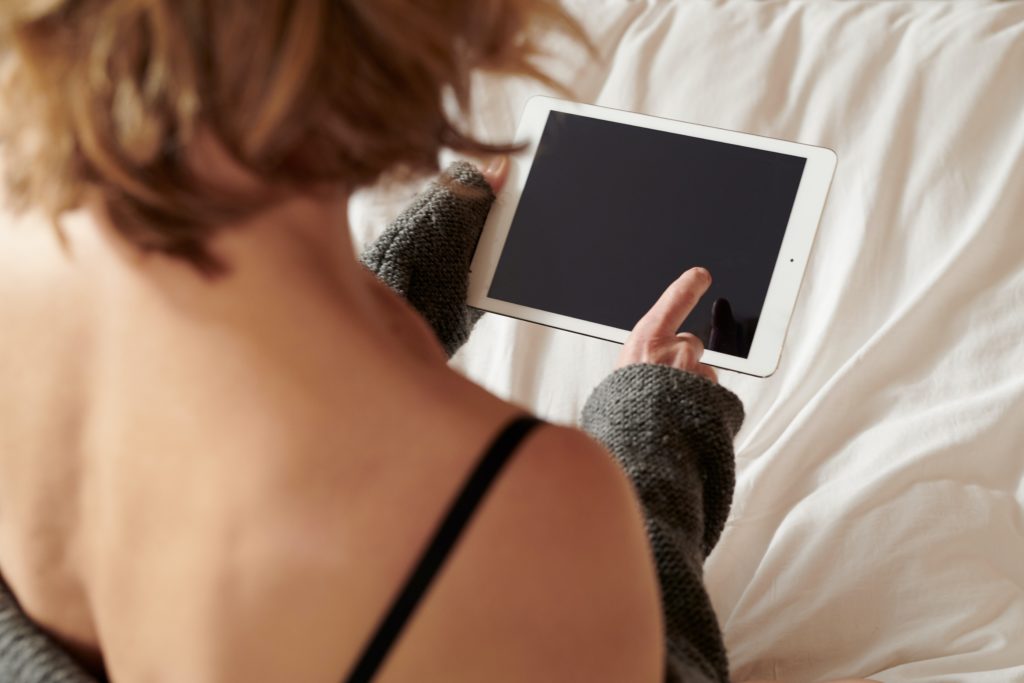 Better to be safe than sorry
"I once had a Twitter follower who asked to buy 100 nudes of me all at once. It felt weird, and so I didn't do it (my thought was what if he wants that many all at once to resell? Why wouldn't he just subscribe to my OnlyFans if he wanted to see my content?)." … "Many girls have been selling Dropbox folders lately. While I understand the appeal, I personally have not done this for a couple of reasons. I know some girls make a lot of money off of these, but for me, I'm not comfortable selling a folder of 50-100 photos for $15-20 (common pricing for this).

Also, more importantly, I feel that offering a folder full of content that is available for easy download (especially at a low price) increases the chance that my content will be taken and resold without my knowledge or consent. One of the things I like about OnlyFans is that while it's possible to save the content via screenshot/screenrecord it is very time-consuming for the person trying to steal your content. (There is a faster way but it requires knowledge of website coding and many people aren't capable of doing it).

However, if they are given a folder to download it is far easier for them to take your content and then upload to another site to sell without your knowledge. You may, of course, operate your business however you would like, but for me, this feels too risky. If you do offer Dropbox, I highly recommend watermarking everything in a large/obvious way so they can't edit it out (maybe a deterrent to anyone wanting to exploit you)."
Revenge porn
The headlines are full of data leakage and revenge porn (revenge porn is when your partner posts your photos without your consent trying to do malicious damage). The people who violate your privacy commit the crime. If you're posting and selling content, you have to be aware it's possible that someone will re-share them in ways you didn't intend. We all heard stories when the angry ex or an unsatisfied fan sent the parents, friends, current partner, co-workers all the sexy content or posted on a hard drive where anyone can find and download them within seconds without thinking how much this would affect one's life. It's too easy for someone to do this so know your rights. If you experience something like this, you can call Revenge Porn Helpline.
"I recommend searching regularly for your username/photo on the internet and see what comes up. I often search for Reddit, Google, etc with my username and "leaked/leaks". Although I haven't found anything for myself yet that doesn't mean it's not out there somewhere. Some people sell leaked content over Snapchat or private subscription websites, so you can never be completely sure"… "A good site to check frequently is www.thefappeningblog.com. This website has leaked content from models, porn stars, etc. that guys share.

I recommend making an account and checking from time to time. You can search by category and if you find yourself to be on here try to narrow down where the leak came from. If the leak is of you in a green thong, try to remember who you sent that to (unless it was on your feed). If you find out who it is, message them and tell them they have broken the copyright disclaimer and you will be contacting the authorities. Then block them so they can't steal more of your content."
Stealing content is a violation
Any stolen content you come across you can bring it directly to OnlyFans. Stealing content is a violation of their terms of use and legal action can be taken. People screenshot your images from OnlyFans then posted them with absolutely no credits or links to your work. Report as many as you could and send DMCA notices and write to the site to remove them.
"If you do find your content is being sold or distributed on other sites without your permission, contact the DMCA and attempt to have it taken down. From what I've heard, they usually do a very good job. However, they don't have jurisdiction internationally. So, if the content is hosted on a website that is based in another country there's not much they can do. Contact them here: www.dmca.com"
DMCA it's not as effective as lawsuit but it is free. Just to know, when you post your photos/videos to OnlyFans, you give up the copyright. If you own the copyright, you can go ahead with suing for copyright infringement. Just google lawyers in your area who work in copyright law and have an initial meeting to see where to go with this. You can also hire content removal specialists that will take care of pirated content being posted for you.
Unfortunately, when you work online, people can steal and repost your content. Do not give them the joy to see you weak or sad! If you handle the whole situation with high confidence and self-esteem, people will shut up very quickly.
If you're interested QueenTesla's one-to-one coaching and joining her mentoring group, contact her on Instagram or Twitter.